D-Day 2019
75TH ANNIVERSARY – D-DAY 1944
One of the most significant events of the 20th century is the Normandy Invasion, which took place 75 years ago, on June 6, 1944. The D-Day attack targeted an 80 km stretch of the Normandy coast, which was divided into 5 sections: Utah, Omaha, Gold, Sword, and Juno. Canada made a major contribution to the D-Day effort by taking responsibility of the section known as Juno Beach. For its 75th anniversary, the following symbol helps to commemorate the sacrifice and effort all Canadians made on that fateful day. (This symbol is available as a pin or ballcap at the Legion premises.)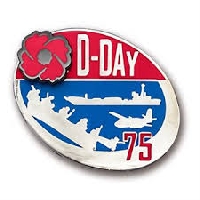 VETERANS GRAVE REFRESHING
In preparation for the D-Day Parade and Ceremony on 6 June 2019, students from Yorkton Region High School gathered at the cemetery on 3 June 2019 to refresh veterans headstones, as per the picture below.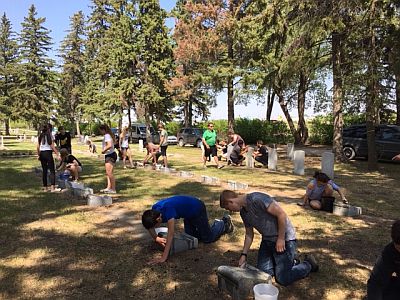 Thank you to the students and staff for assisting us with this endeavour.
D-DAY TEA
In celebration of D-Day 2019, a special tea was held on 4 June at the Legion premises. Residents from the Yorkton Crossing, Bentley, other retirement communities and local veterans and Legion members attended the event.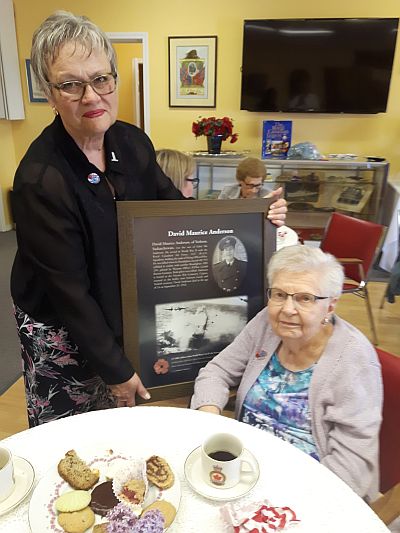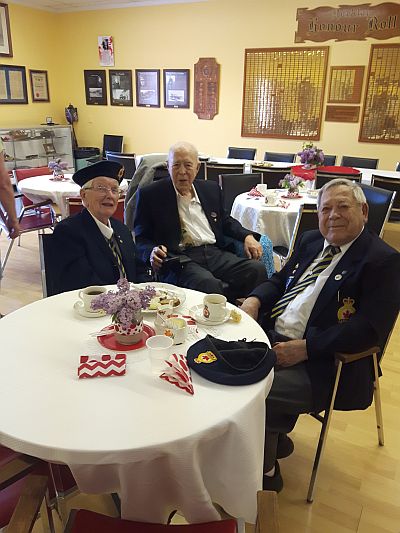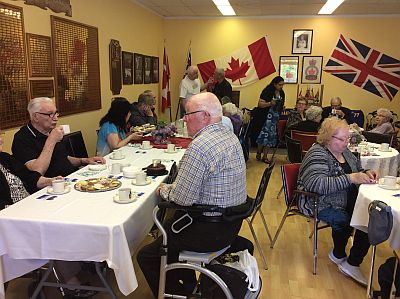 D-DAY PARADE AND SERVICE